At Annie's Face Painting Halloween is a busy time! As you can imagine I'm inundated with requests from all over Denver for Face Painting services, for both private parties and events. Who doesn't love a skeleton, ghost or something even more gholish!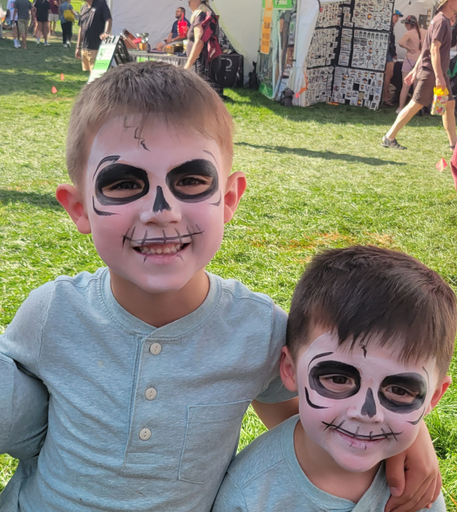 I love Halloween, and every year I develop new ideas and designs and I still get the requests to bring out some old favorites too. Pumpkins and characters can be popular with children or something rather more frightening for older children and adults.
Best Denver Face Painting for Parties
Annie's face painting service is already renowned as the best Denver face painting for parties. Annie, a retired art teacher from Jefferson County schools, Colorado is a highly-skilled designer, artist and a painter who provides all sorts of face painting services irrespective of ideas and designs.
Best Face Painter for Events at Denver During Halloween
Annie's face painting adds an extra layer of fun to a party and is super affordable too…
KIDS LOVE GETTING INTO CHARACTER AND FACE PAINTING ADDS EXTRA FUN!
At Annie's Face Painting we always take great care to ensure that we work with the best products, we do this to ensure our paints are non-toxic and safe to use on delicate skin. Find out more about Annie here.